Evelina's Therapies
Fri, Jul 17, 2020
Having a child with a brain injury means that you are forever researching new ways to unlock potential and learn new things. Some are tried and tested and recommended by professionals, whereas others are more experimental and more recommended anecdotally rather than by research studies. Or those research studies haven't been done yet.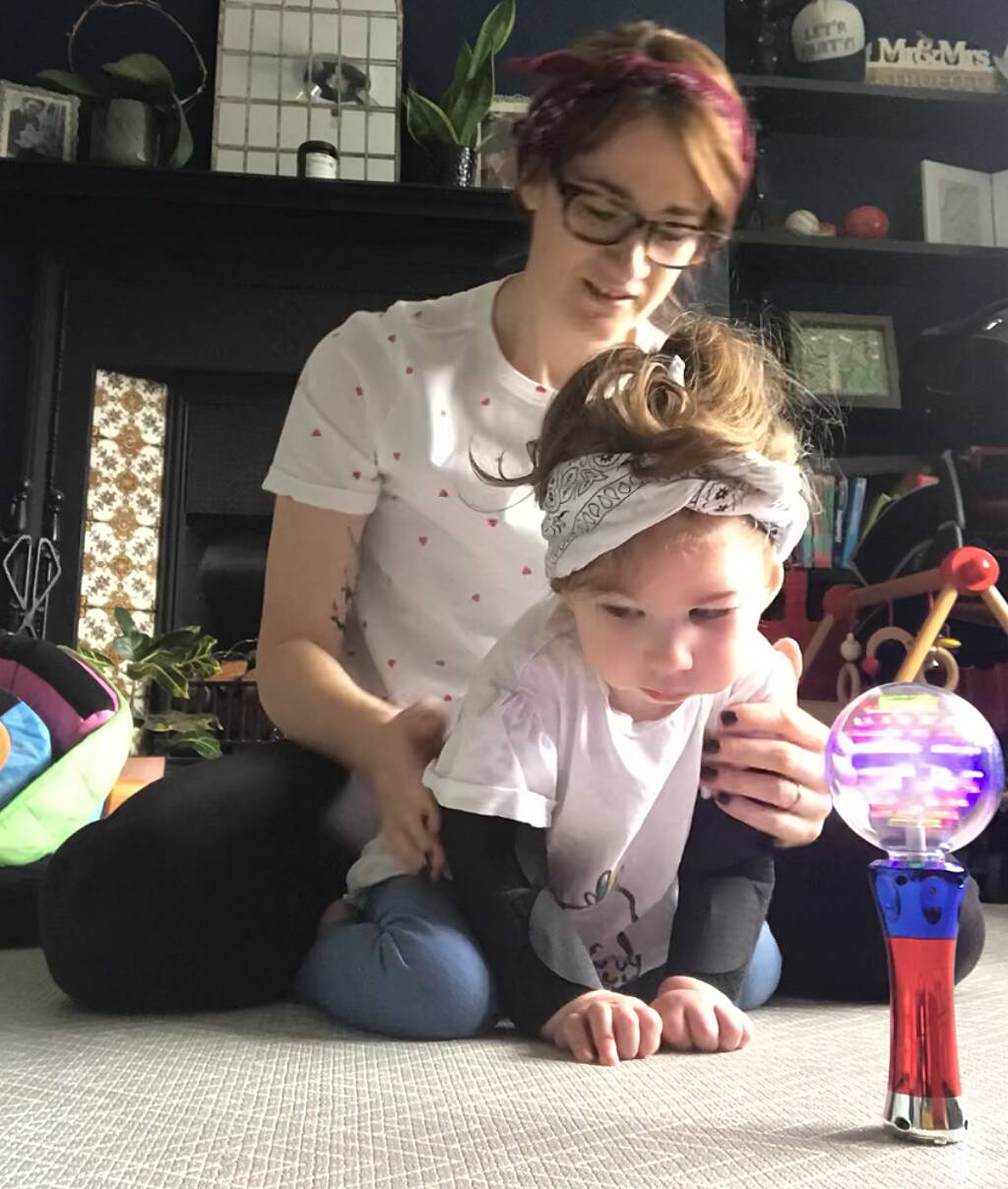 Either way, in Evelina's short but very busy 2 years so far we have tried (and continue to explore) lots of different therapies to help and improve her life. Some worked for us, some didn't. What we do know is that there is no quick-fix when it comes to brain injury. The key is repetition, repetition, repetition to build those connections. But to completely contradict myself, I also think it is very important to have a bit of variety. We do these exercises for several hours each day, it's important that we get a chance to mix it up slightly or else we'd all be very very bored!
We are very lucky that we are in the UK and have access to the National Health Service (NHS), which provides Evelina with lots of therapists and equipment for free but they cannot supply everything so we have to do many private therapies to supplement this service too.
Here is a list and brief description of what we have done so far and how much they cost, because, let's face it, that's what it all comes down to and we'd do absolutely everything we could if it was free and we had more hours in the day!
MAES PHYSIO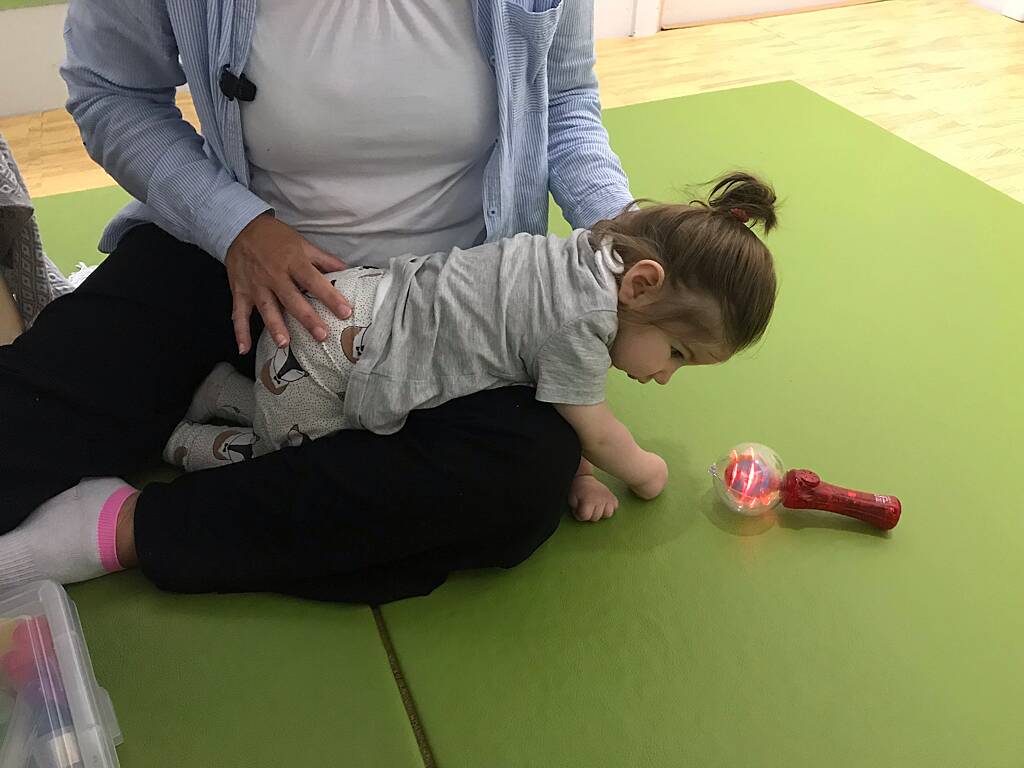 MAES physio is a cerebral palsy treatment style dedicated to the neuro- developmental movement disorder in babies and children.
Evelina has had a private physiotherapist since she was 7 months old who we see every two weeks. She is trained in MAES and Bobath and is brilliant.
http://www.childreninmotion.co.uk/
Cost: Our private physio sessions are £90ph.
BOBATH PHYSIO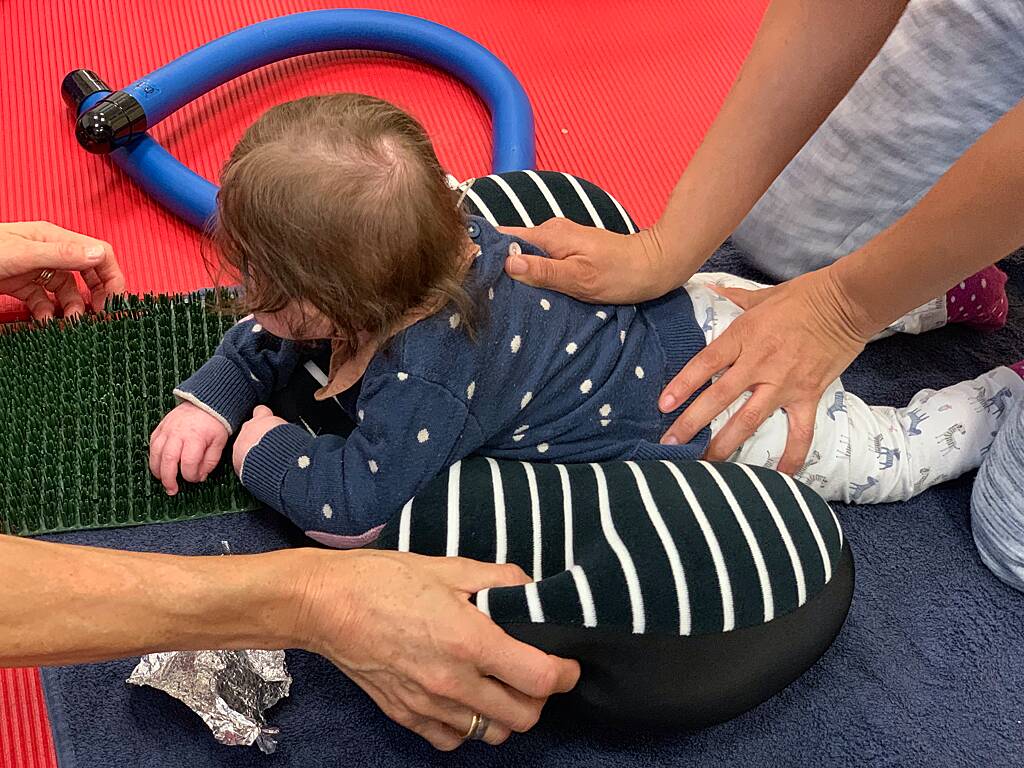 The Bobath approach focuses almost exclusively on cerebral palsy (or other neurological conditions) and combines physiotherapy, occupational therapy and speech and language therapy to create a programme focussed around play.
NHS therapists are Bobath trained and there are centres around the UK (Watford and Wales I know of) for intensives for familes.
We have been to the London one (before it moved locations) for a week long intensive when Evelina was very small. It was an hour a day for a week but we didn't find it too useful for Evelina at that time. I think she was just too small and we were already doing all of those things already.
Cost: The week intensive was an Early Intervention Course that they used to offer and it was a free, 1x week course.
HBOT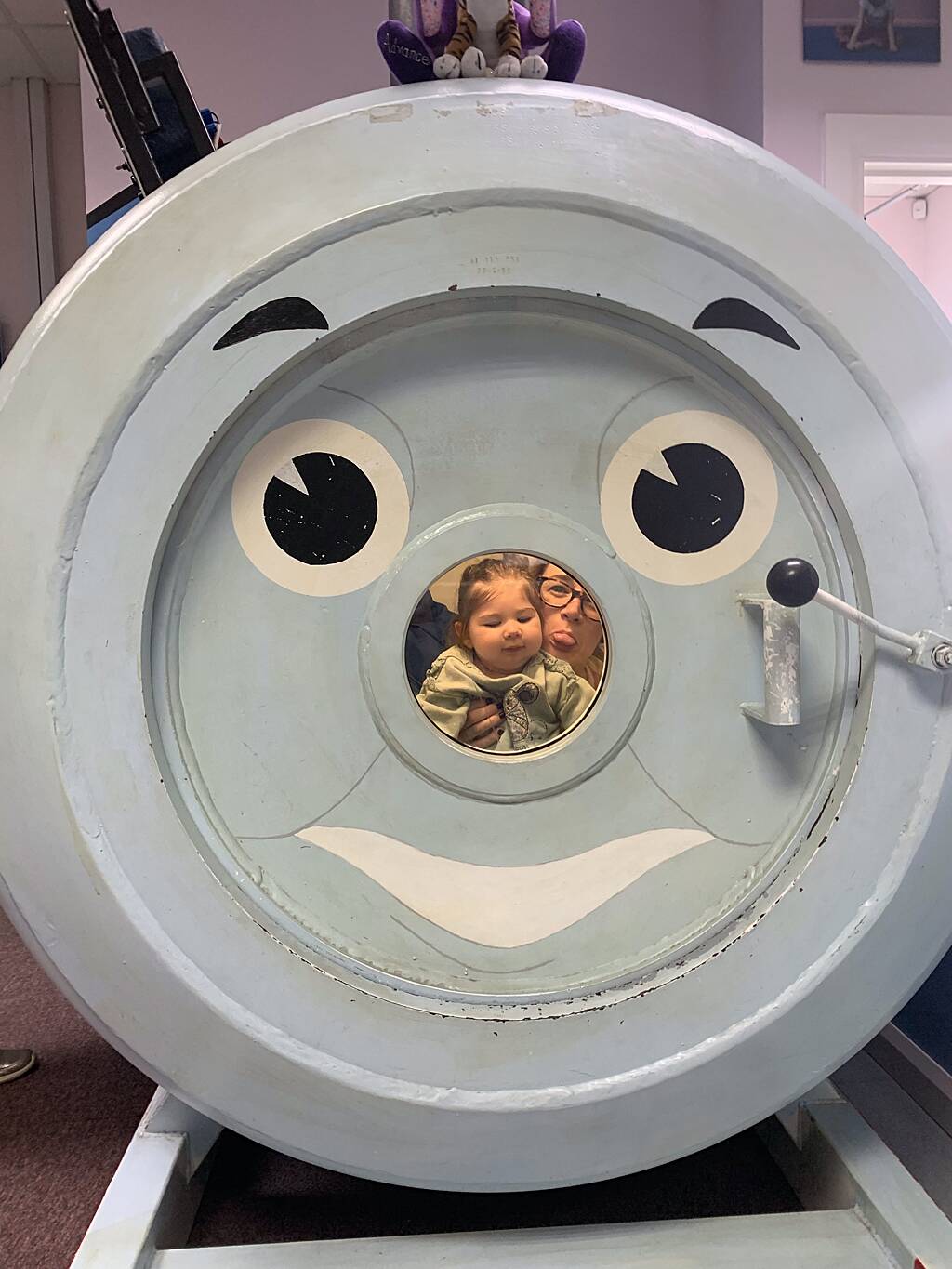 Hyperbaric Oxygen Therapy (HBOT) involves breathing almost pure oxygen in a special room or small chamber.

It has been used for many years to treat diving-related illness, but it is thought to enhance healing in people with various other conditions and is used by celebrities, footballers and they even had an on-site HBOT chamber at the Olympics in 2012.
It is 'experimental' in the UK, meaning that there aren't enough studies on it for the NHS to recommend.
It is thought that by increasing the amount of oxygen that you breathe in (up to 3x the usual amount), that more oxygen travels around the body, helping to heal it and the brain. This was something that appealed to us; non-invasive, relatively risk-free. It was just expensive and very time consuming. Our local HBOT chamber was a 45 minute drive away. We had to go 5 times a week for 7 weeks. It took 3 hours out of each day and was very physically draining for us on top of all of Evelina's other appointments but I'd say it was something that we found beneficial.
I would consider renting a home chamber when we move, but they cost around £700pm!
Cost: Our local one only had a private chamber which was £40ph (x40 dives) but you if you have a local MS Centre (UK), you can go in a group chamber
TST MASSAGE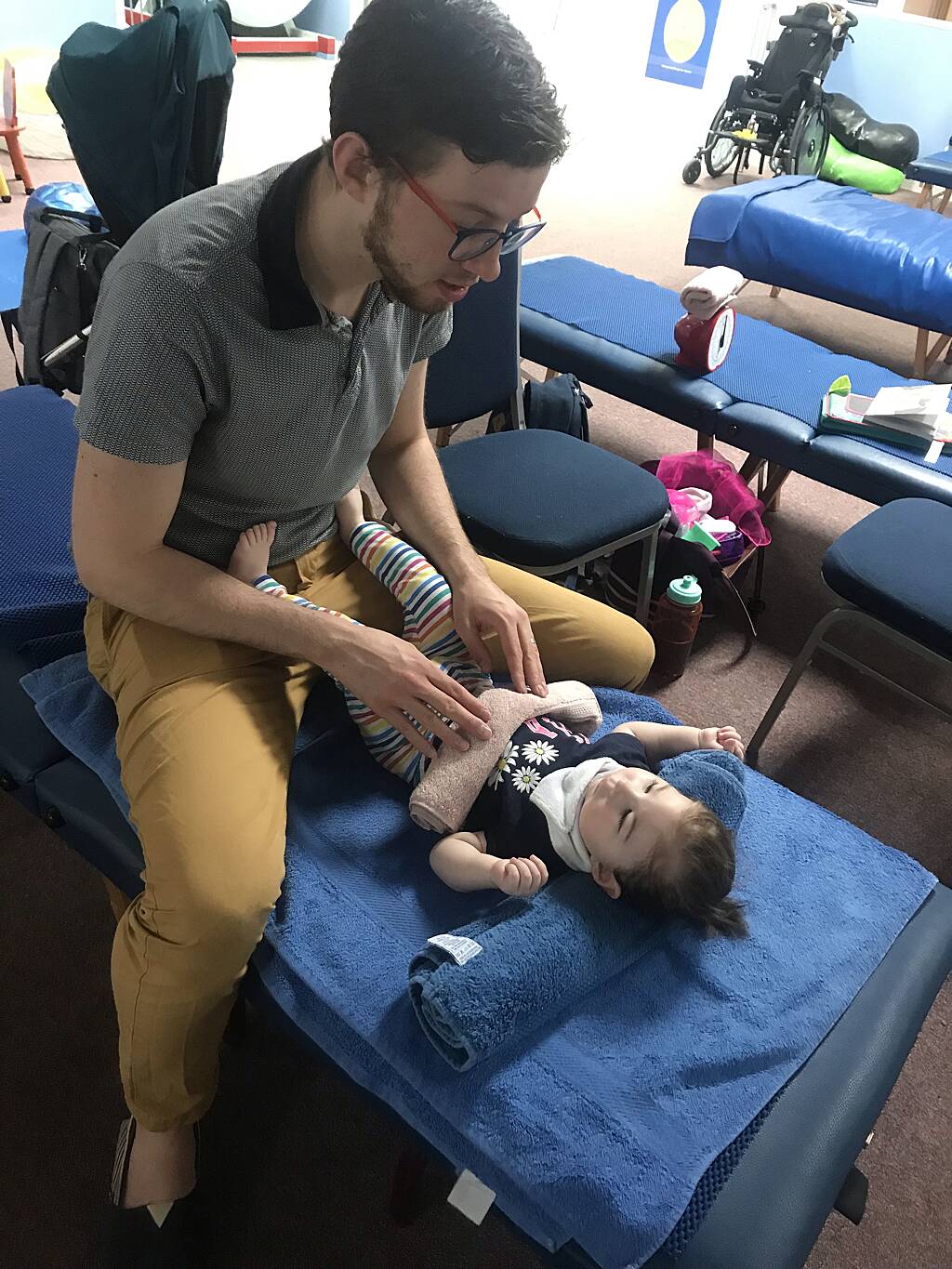 TST is a 'massage' therapy developed from complex clinical research. It's aim is to help children to breathe normally using gentle pressure across the rib cage, respiratory organs, abdomen, lower back and joints. It mimics the changes in internal pressures created by healthy breathing. These pressures compress and decompress blood vessels, increasing blood flow through organ tissue strengthening the core of the body and gently bringing increased oxygen to the nerves which send signals from the joints and internal organs to the brain.
We found that this was helpful for Evelina in relaxing her and we would do it every evening before bed.
http://www.advancecentres.com/scotson-technique/what
Cost: £300 per person (3 hour course)
HYDROTHERAPY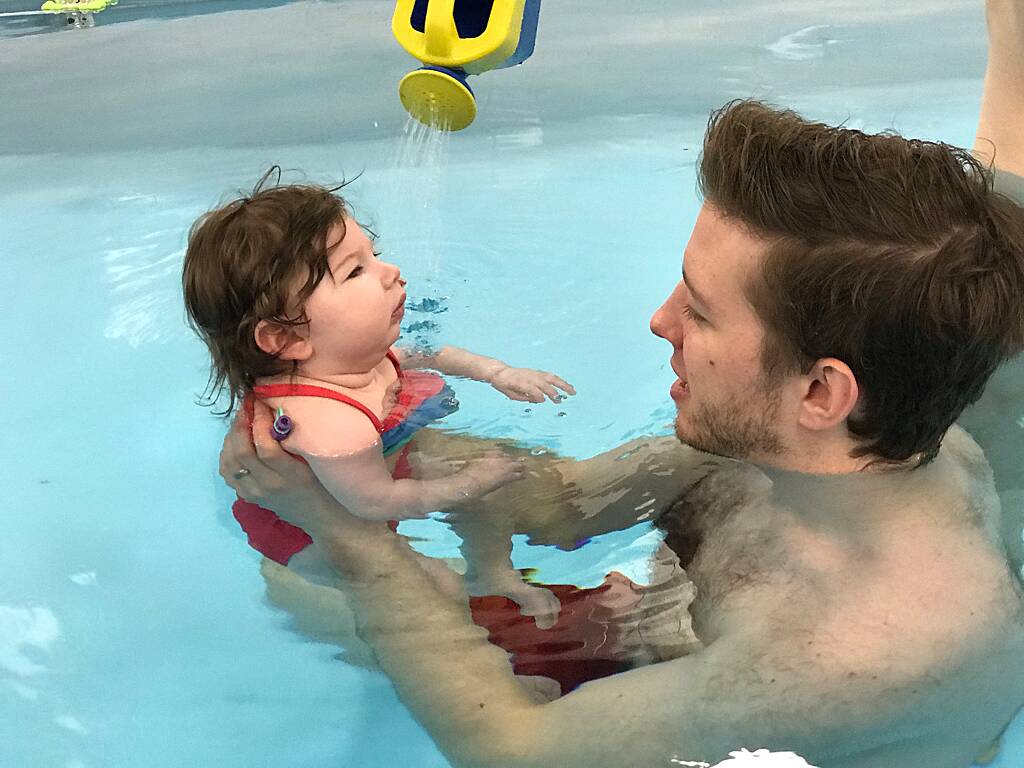 Hydrotherapy is exercising in a pool with a temperature of 33–36oC. The warmth of the water allows your muscles to relax and eases the pain in your joints, helping you to exercise.

The water supports your weight, which helps to relieve pain and increase the range of movement of your joints.
We loved doing hydrotherapy with Evelina. We have currently done 2x 6 week blocks with our hospital as it has a small hydro pool in the hospital. It is definitely something we want to continue and (again when we move house) we have been saving to get Evelina a hot tub so that we can do water therapy with her daily. She was always so lovely after a 30 minute session - really lovely, soft muscles (I could lift her arms up which is a real challenge), she would startle less and was generally worn out so would have a good 20 minute nap afterwards.
Cost: Free on the NHS but postcode depending - we're lucky to have a pool in our hospital but we had to ask about it. It wasn't something that was mentioned to us. Only when we said we'd looked into it privately (almost £200 a session - way out of our price range!!) that we got told about it. Some of the specialist schools also open up their hydro pool for sessions so worth emailing them too.
MUSCLE STIM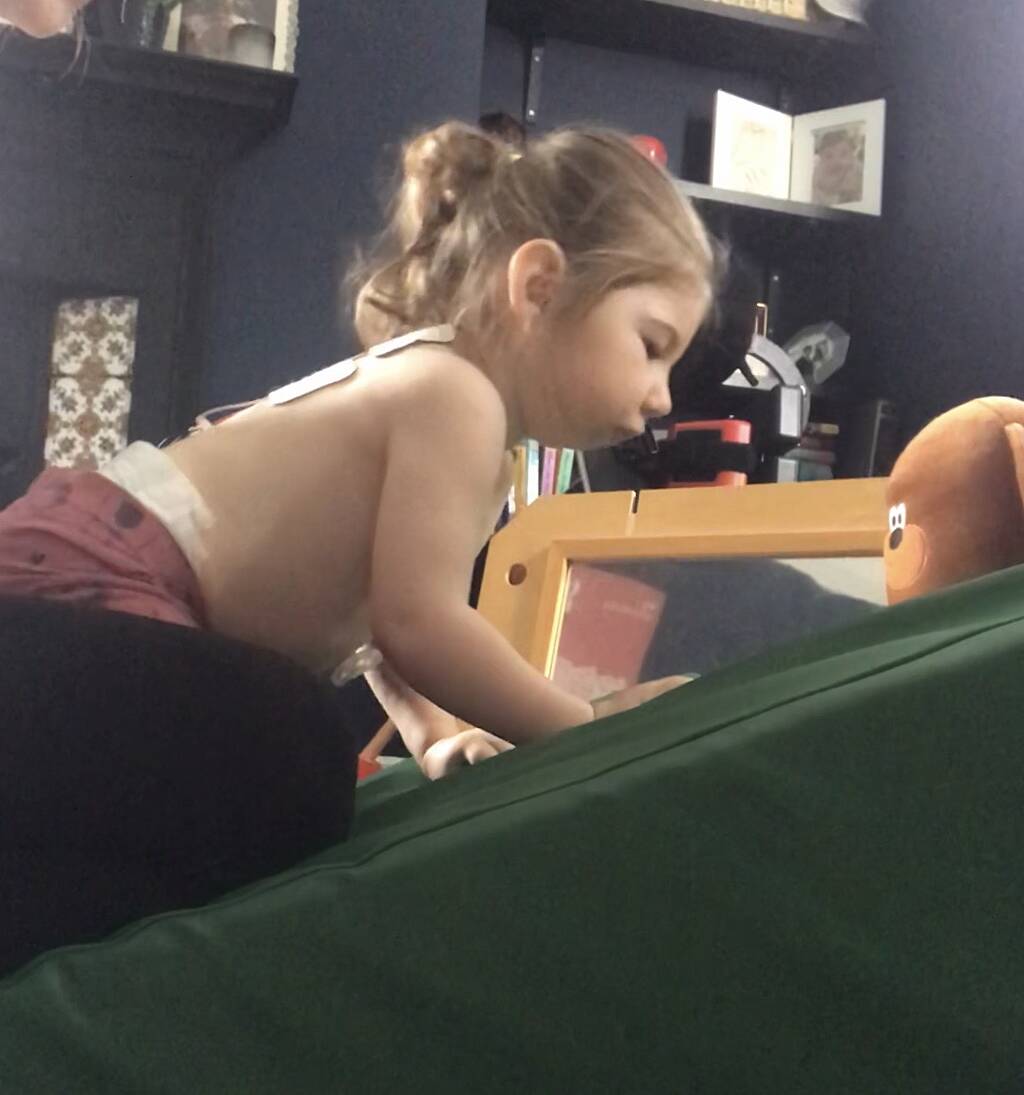 Electric Muscle Stimulation (EMS) or Therapeutic Electrical Stimulation (TES) is a fairly new therapy for children with cerebral palsy. It is a therapeutic process through which electrical impulses cause muscle contractions and help loosen muscles to then build through physiotherapy.
It's similar to a TENS machine. We work closely with Evelina's private OT to ensure that the positioning of the pads/ intensity etc is right for Evelina. We've been using them for a month or so now and do see a difference in Evelina when we have the pads on and we're doing physio. The idea is that it will build the muscles as we're doing the therapy.
Cost: EMS machine cost around £40 (used alongside occupational therapy sessions)
OCCUPATIONAL THERAPY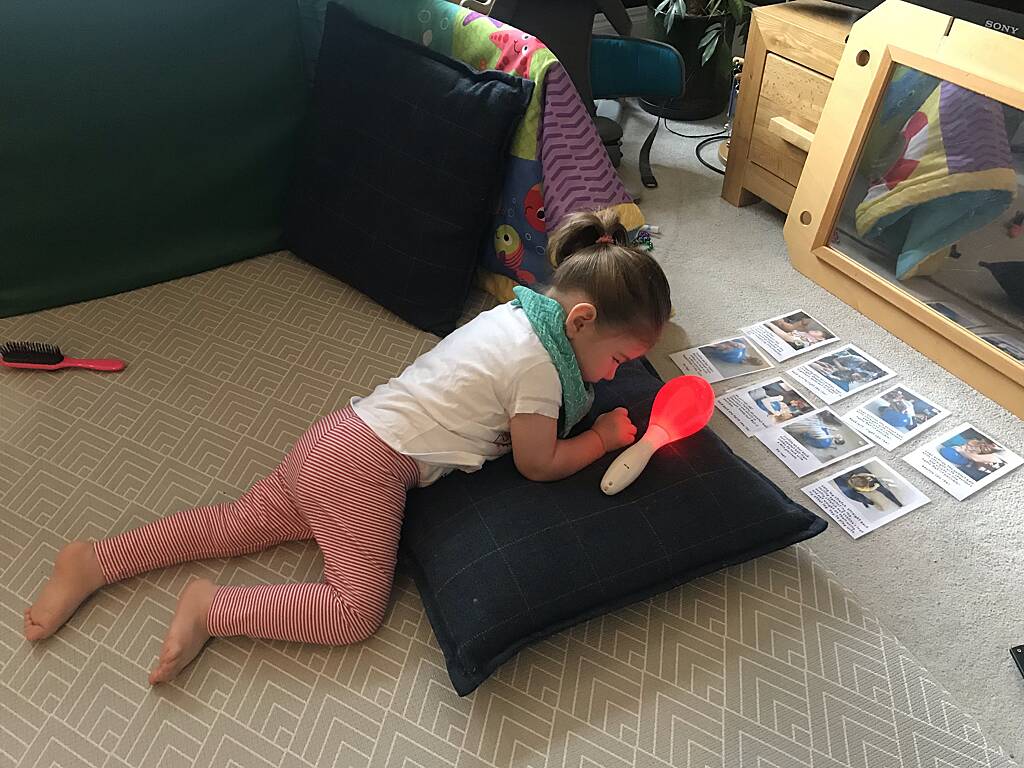 We've been working with SMILE Therapy for Kids in Canada and having fortnightly teletherapy sessions with them, focussing on vestibular, reflex integration… just loads!
They're half hour sessions so really manageable and we get so much from them. It's always nice to have fresh eyes and ideas on Evelina and we've come away with a whole host of new physio activities, which, as any therapy parent will tell you, is like Christmas!
We're still working on all of the same areas but now have a variety of exercises to break up our daily home physio sessions.
https://smiletherapyforkids.com/
Cost: £70ph (£35p 30min) for tele-therapy sessions
NO TUBE FEEDING INTENSIVE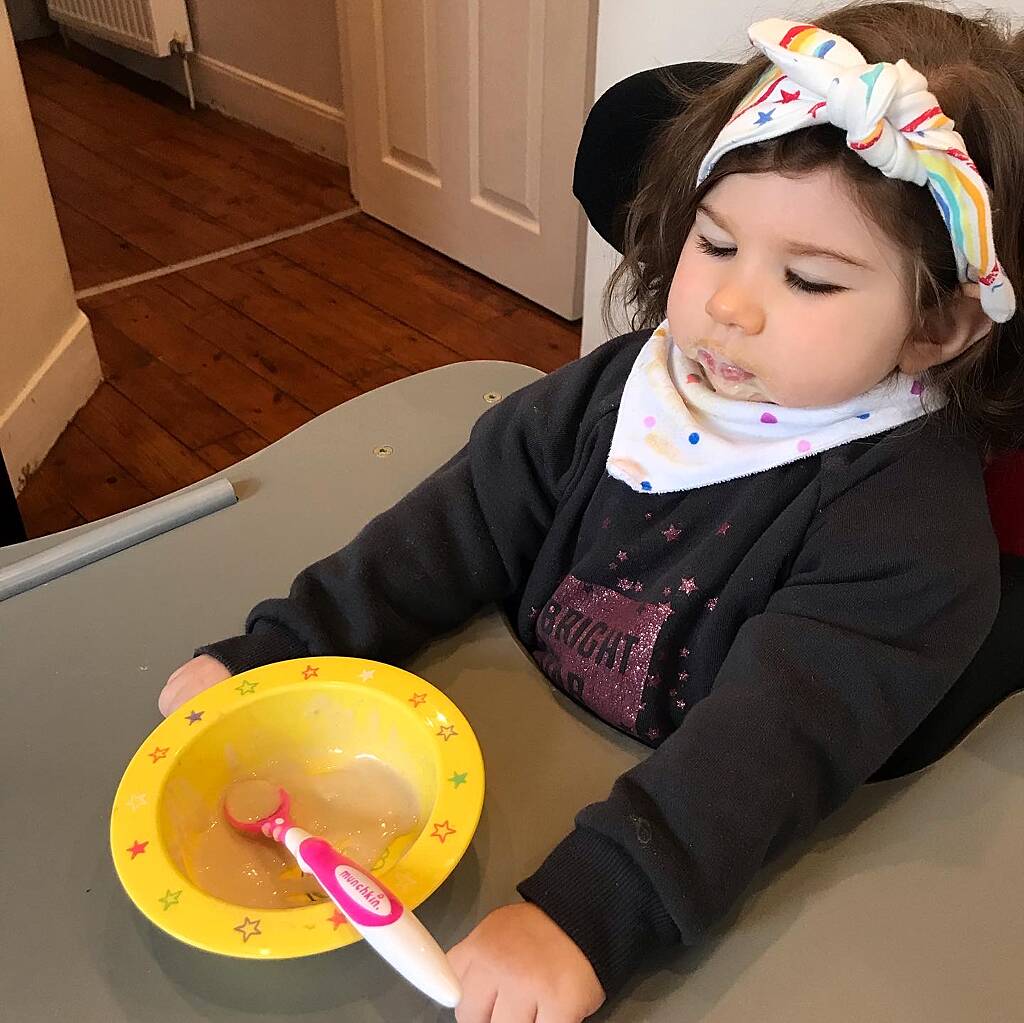 Helping children learn to eat! NoTube specialises in weaning children who are tube fed and also treat children with eating difficulties, such as refusal to eat and picky eating.
This is our newest therapy. We started Evelina's Tube Wean in May 2020. We were initially meant to be going to the intensive in Austria on 1 June but the UK went into Covid lockdown so we switched to the distance programme instead. This only worked for us as all of Evelina's therapies got cancelled, whilst the NHS started to set up a system for remote working and therapies, so we had a solid few months appointment free (bliss!) and were housebound so we were able to really throw ourselves into this course.
It's not for the faint of heart. It is hard work. So much hard work. And strangely very emotional. Evelina has been tube fed since birth but from doing the NoTube programme, she now eats and drinks orally. She is just learning so is still very supported by us and isn't able to feed herself at all so it's messy (and she is very strong) but it is one of the best therapies we have done, for sure.
So much has changed in Evelina since she started her feeding journey. That exercise of her mouth everyday has been brilliant for her development. We now get little smiles (we'd never had a smile before) and she is now making lots of lovely little noises - and can get very loud (which we secretly love!!).
This is just the start of our feeding journey, we will now have to do some intensive speech and language and feeding therapies to work on Evelina's technique and to maintain progress.
https://notube.com/program/netcoaching
Cost: €4680 for the distance programme (more for the in-house 2 week intensive in Austria). It lasts for as long as it takes to tube wean your child and then aftercare.
SNOWDROP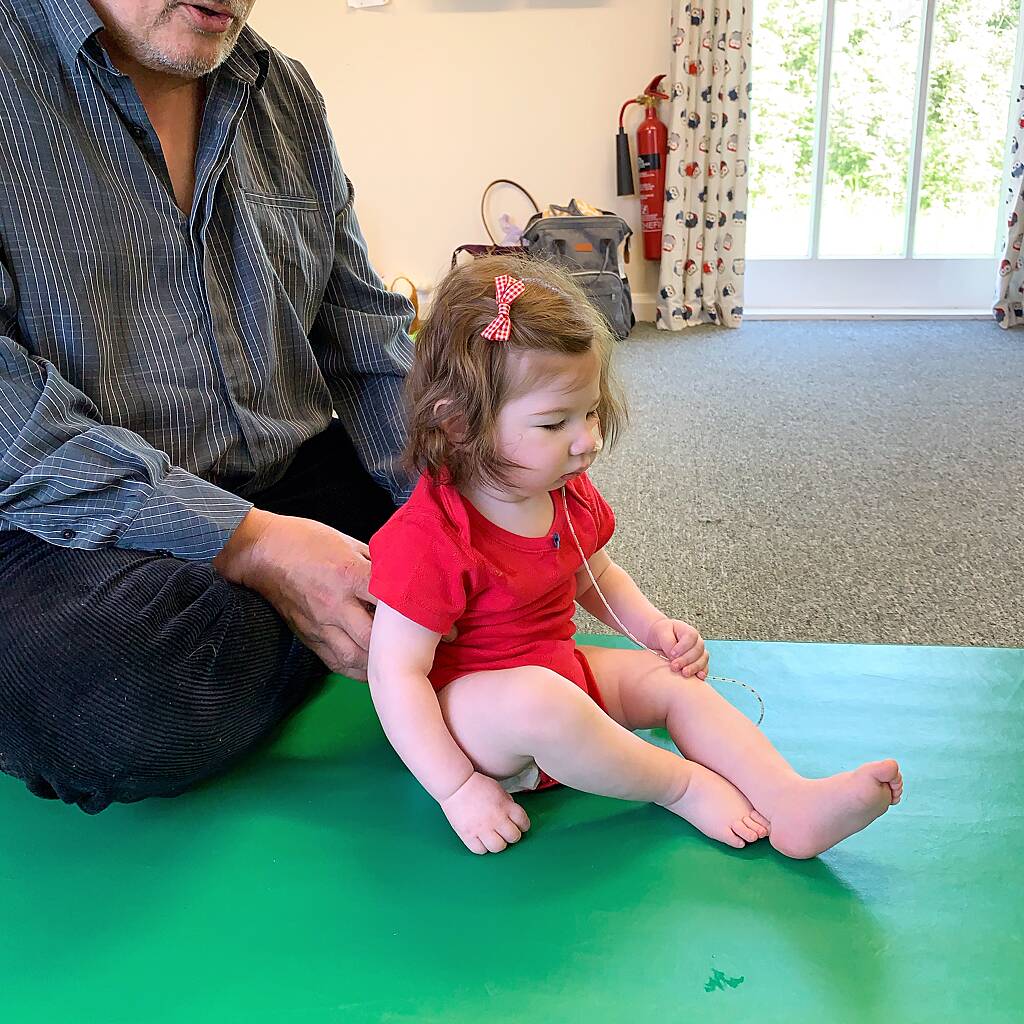 Snowdrop provides neuroscience based treatment, which has revolutionised the lives of many children. We know that repetition of stimulus is the way in which brain plasticity is stimulated.
We have been following the Snowdrop programme since Evelina was 4 months old.
They assess your child and send you a daily programme of short 1-2 minute exercises to fit in throughout the day. It ties together lots of research and is a whole mix of everything; vision work, reflex integration, OT, auditory stimulation, vestibular and lots more!
Cost: £400 per 6 monthly check-in and new programme.
MASGUTOVA NEUROSENSORY REFLEX INTEGRATION (MNRI)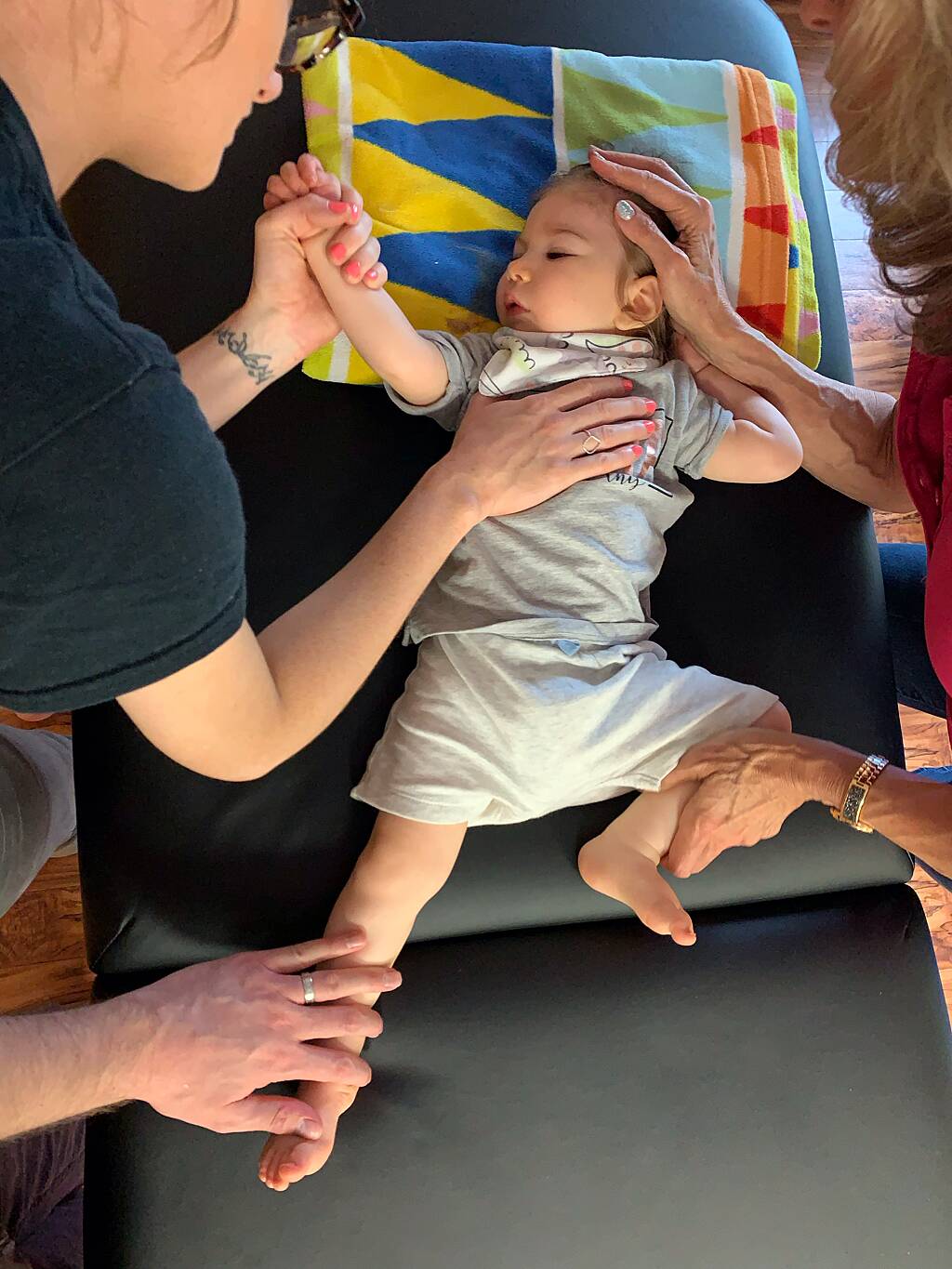 MNRI stands for the Masgutova NeuroSensory Reflex Integration Program. MNRI is a series of developmental programs that begin with the proper integration of the basic neuro-sensory reflexes that are present at birth and later play important roles in all other aspects of development of the brain.
We did this in Miami, a little stop off on our way to our holiday in Florida last year.
It was really interesting but strangely they didn't let us take any videos and it was information overload (3x hours over 2x days) so, as you can imagine, looking back at notes in the evening (plus jet lag, a tubie baby, meds, general life admin and being on holiday), it was not that helpful.
I'd be interested to look more into this but I definitely need to take videos, I like to watch back what I'm being told and really take it in over a few watches. It's an awful lot of money and time wasted to not get it right and if it's something I'm doing everyday, several times a day, I need to be certain I'm doing the right thing!
Cost: £1000
CONDUCTIVE EDUCATION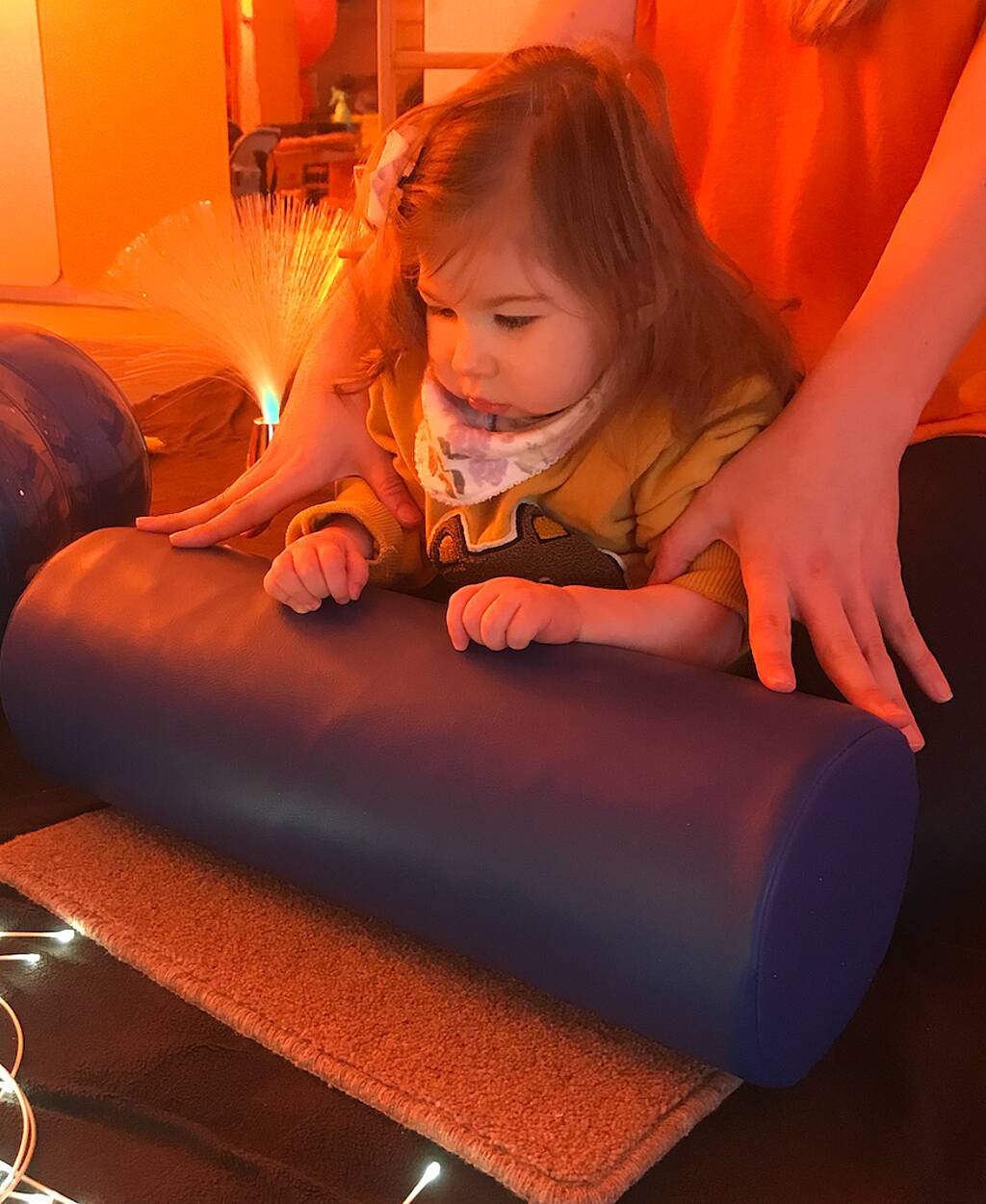 CE is based on a 'simple' concept of human potential; meaning that everyone has the capability to learn and develop irrespective of their starting point.
We have been going to Conductive Education since just before Evelina's first birthday. Her class focuses on sensory, light work and songs but it also incorporates positioning for playing and reaching.
It's like a playgroup - there are 5 children in the class and it is grouped by abilities so the children in the class are all working on similar goals. It's also great to be around parents who 'get it' and to bounce ideas off each other.
Cost: Free (but there are waiting lists to get a place in the classes as they are limited to 5 children)
CRANIAL OSTEOPATHY
Cranial Osteopathy for babies & children is a gentle and non-invasive technique that aids the body's self-healing mechanism to relieve trauma or release tension and stresses in the body and the head that might have been caused during birth.
I took Evelina to see an osteopath in early 2020 as she has always been an awful sleeper. It is said to help with easing the mechanical stresses affecting nerve supply from the neck and head, which in turn affect feeding, reflux etc.
We only managed to go to one appointment before the UK went into Covid Lockdown but she slept so well immediately after it and seemed more settled for a few days. I would consider making it a fortnightly appointment.
Cost: £50 initial appointment (1 hour), £45 thereafter
FUTURE THERAPIES
These are therapies that we are/ would consider/ are researching (this list is going to get bigger and bigger, of course!):
NAPA (INTENSIVE IN LA/BOSTON)
CME/ MEDEK
STEM CELL
VIBRATION THERAPY
MYOFUNCTIONAL THERAPY
ADELI MEDICAL CENTRE (INTENSIVE IN SLOVAKIA)
EUROMED REHABILITATION CENTER (INTENSIVE IN POLAND)